BUSINESS LITIGATION ATTORNEY IN BOSTON, MASSACHUSETTS
RESPECTED BUSINESS LITIGATION AND RESOLUTION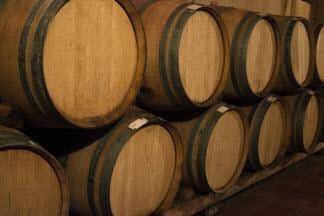 Taking business disputes to court can be a long and complicated process. It can delay workflow and greatly impact a company's reputation. However, sometimes litigation is the best option to resolve serious business conflicts.
H. Glenn Alberich Law Offices has gained the respect and trust of large corporations around the United States. I understand the impact business litigation can have on a company's finances and productivity. That is why I strive to safeguard clients' business interests, growth opportunities, and reputation during the litigation process.
COMPREHENSIVE TRIAL EXPERIENCE
H. Glenn Alberich Law Offices represents businesses in the Greater Boston area, Massachusetts, and throughout the country in many cases, including:
Complex business matters

Contract disputes

Unfair or deceptive practices

Insurance claims

Franchise issues

Products liability claims

Consumer litigation

Construction litigation
Every client can expect an individualized strategy, as well as valuable business and legal advice at every step of their case. If a client is not satisfied with the court's initial decision, I have the experience needed to appeal for a more favorable outcome.
FIND AN ALLY IN A SKILLED BUSINESS ATTORNEY
Complex business conflicts require professionalism and skill in the courtroom, and I have cultivated my litigation techniques for 40 years as a lawyer. I work to resolve cases efficiently and effectively so that clients can focus their attention on managing their business. No matter the size of the company, H. Glenn Alberich Law Offices will provide reliable counsel today and in the future.
CALL FOR PROFESSIONAL LEGAL AND BUSINESS ADVICE
I encourage clients to assess my firm's results in both transactional and litigation matters. Please call or reach out online to arrange a free consultation at H. Glenn Alberich Law Offices' Boston locations.