FRANCHISE LAW ATTORNEY IN BOSTON, MASSACHUSETTS
EXPERIENCED GUIDANCE FOR FRANCHISORS AND FRANCHISEES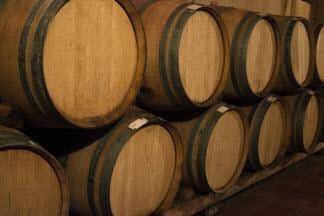 Franchises continue to be a profitable business endeavor, benefiting both the seller and the buyer. However, there are still challenges and risks involved with any commercial investment.
H. Glenn Alberich Law Offices offers 30 years of experience in the field of franchise law. I can guide you through the process of buying, selling, and establishing the terms and conditions of franchise agreements. I provide honest and individualized counsel to help overcome challenges and achieve your business goals.
SERVICES FOR FRANCHISEES AND FRANCHISORS
Whether buying or selling a franchise business in Greater Boston, Massachusetts, or New England, I spend my time as a lawyer focused on enabling both the franchisee and the franchisor to achieve success and longevity with their business.
FRANCHISEES
Clients looking to acquire a franchise of a hotel, restaurant or fitness club usually desire the profit and freedom of running their own business. However, owning a franchise involves meeting specific company standards and requirements.
I provide knowledgeable advice for franchisees regarding:
Renewal options and fees

Opening a franchise

Trademark regulations

Dispute resolution

Protected territory options
FRANCHISORS
Franchisors' concerns differ from those of a franchisee. They strive to preserve the company's standards and reputation by inserting provisions in their franchise agreements that require a certain level of performance by the franchisee.
I assist franchisors with:
Finance plans and agreements

Franchise registration

Lease and license matters

Trademark issues

Compliance
Disputes often develop due to the differing goals of franchisees and franchisors. I work to negotiate fair solutions for everyone involved. I also seek to assure that both parties understand their rights and obligations throughout the entire franchising process.
PROACTIVE ADVOCACY AND SUPPORT
Franchising can be complex, but I can help both franchisees and franchisors understand all the risks and rewards involved. I personally attend to every case my firm accepts, and I am determined to protect my clients' rights and franchise opportunities.
DEDICATED LEGAL AND BUSINESS ADVICE
Call our law firm to schedule a free consultation or contact us online today to discuss your business interests.